Ok, so since we are all quite fond of that special dribble ability of players in the NBA, why not make a list of some of the most exciting ball handlers to play? This should be fun. Nothing like a player known to make a guy lose his ankles. This is our list of the best crossover kings. Let us know what you think. And who we may have left out!
1. Allen Iverson
Allen Iverson didn't have to be creative with his crossovers. He was already quicker than most players. But he also had a go to move that even Jordan fell for TWICE. This guy has endless highlights of leaving players on ice skates. He is at the top of our list. He made refs pay more attention to carrying, it was that unstoppable. 
2. Kyrie Irving
I have to give it to this guy. I've never seen someone control the ball so effortlessly, and get anywhere on the court he desires. The ball almost looks like it has a string on it when he dribbles. He is a pure one on one player. I once seen a video of him as a rookie arguing with Kobe about not being able to be stopped. He was right, this guy has moves.

 3. Jamal Crawford
Jamal Crawford is a gifted ball handler. He has a great all around game. He has a signature behind the back fast break move that wows the crowd whenever he does it. When the ball is in his hands, better believe everyone is watching because if you blink you might miss something special.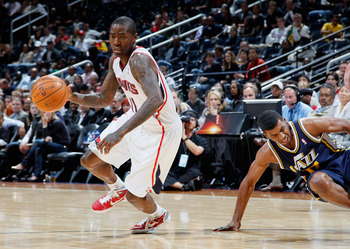 4. Steph Curry
This guy is more known for shooting threes, but don't get it twisted, thousands of people show up just to see his pregame dribbling routine. He has even shocked with some of his moves, faking out elite defenders like Chris Paul on more than one occasion. You never really know which way this guy is going, and he is amazing at creating space, and he doesn't need much space to get his shot off.
5. Rafer Alston
He may not have been the biggest star in the NBA, but he definitely was a star if we're referring to his dribbling skills. Skip to my Lou, a legendary street baller turned to the NBA.
6. Jason Williams
I love the way he plays the game, he looks like he is having so much fun out there. He made it look easy. And to see a white guy who earned the name "white chocolate" perform like he did is really entertaining. From no look passes, to between the legs crossovers, there is no denying he had one of the nicest style of play we've seen.
7. Steve Francis
Steve Francis was an athletic guard who intimidated defenders with his quickness and flashy moves to the bucket. Known for his crossover, he became an exciting player to watch, and he had a pretty successful career, though not the best, his crossover always was.
8. Chris Paul
Chris Paul's handles are very, very impressive. Throughout his career he made a name for himself with killer crossovers, and establishing himself as a pure point guard. With game changing at the point guard position, we can appreciate guys like CP. He has a nice step back crossover, and he's a guy I doubt you'd ever steal the ball from.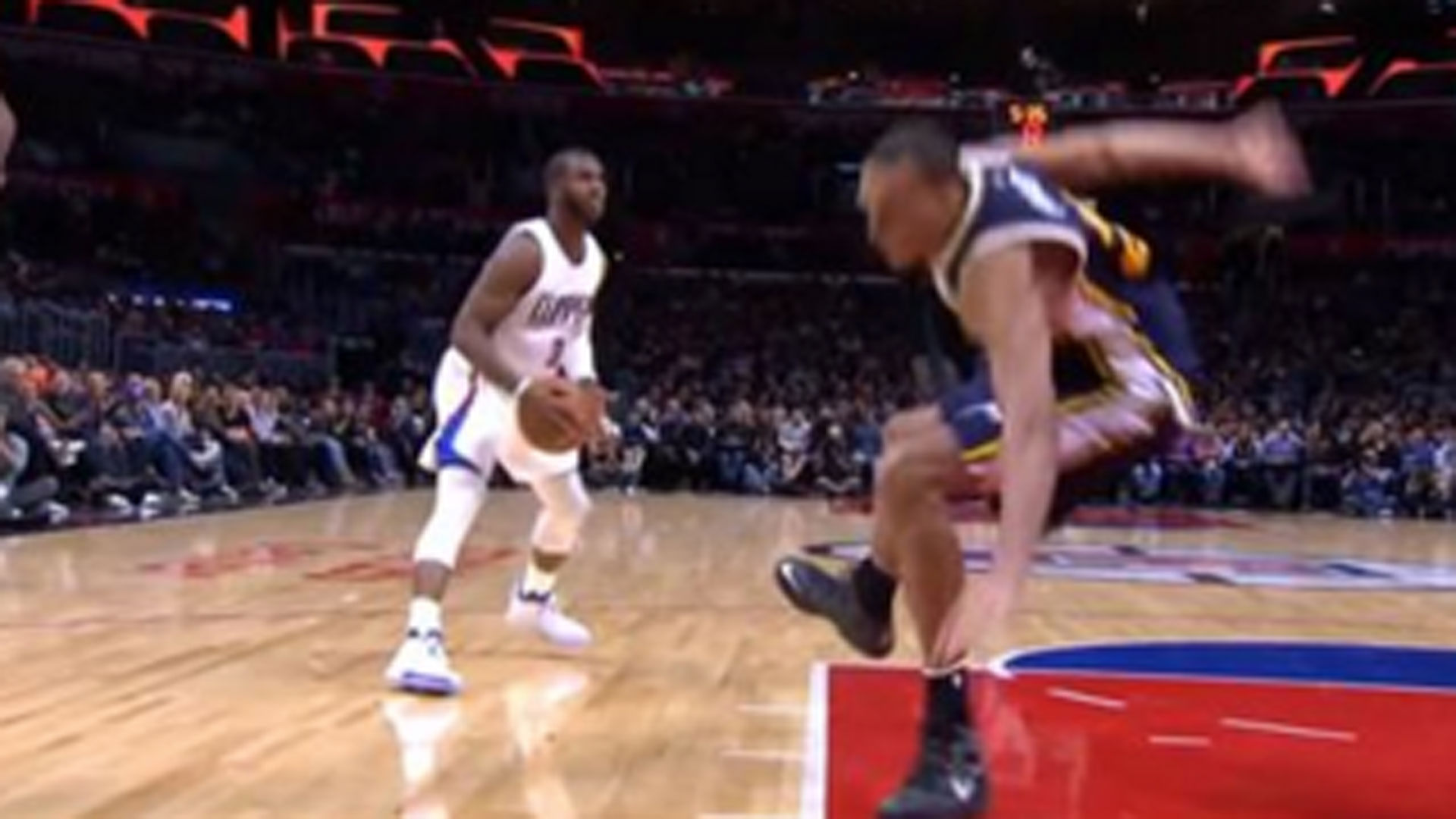 9. James Harden
Hard not to put Harden on this list when he is able to consistently keep defender off there feet. He has a unique game, very smooth finesse type of style. With a mixture step backs, spin moves, and euro steps, he in practically unstoppable on offense.
10. Tim Hardaway
Tim Hardaway had a crossover that seemed so simple, but it got defenders every time. He had heart, and would never be denied position. If you were set to guard him for a full game, better be ready, and you might need some ankle braces.